Take On Our Comprehensive Kids Martial Arts Classes Including BJJ And More!
At Pure Performance Martial Arts Center, your child can stay more active than ever before with our incredible Kids Martial Arts Classes in Rockville. We are proud to offer a wide range of instruction for kids of all ages and abilities and we work hard to make sure that each and every child enjoys individualized attention and a safe, supportive environment.
From bully prevention and confidence building to physical activity and vital social skills, the benefits of Kids Martial Arts training are endless. Get your child started today!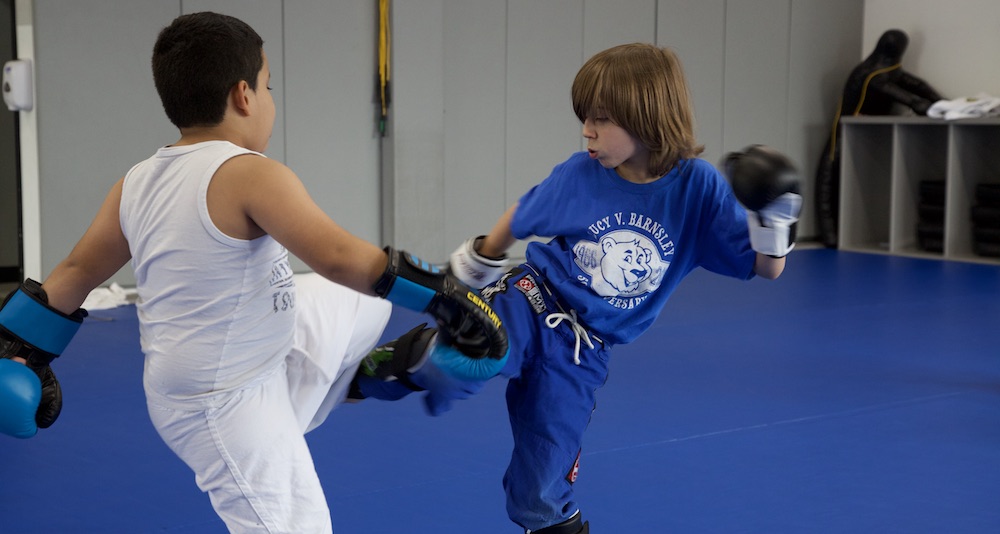 Choose From The Highest Quality Kids Martial Arts Class In Town!
We know that no two students are the same. That's why we offer multiple choices in our Kids Martial Arts program, helping children find the styles and the lessons that interest them the most.
Our Kids Martial Arts Classes in Rockville include:
Brazilian Jiu-Jitsu: Your child can learn how to master the art of ground grappling while building total-body strength and coordination.
Muay Thai: Students take on exciting Muay Thai skills like strikes and blocks while learning how to use their arms, feet, elbows, and knees in one self-defense system.
Judo: Introduce students to traditional techniques and unwavering discipline with the highest quality Judo classes in town.
Kids Combatives: Form of Kids Brazilian Jiu Jitsu under the Pedro Sauer curriculum that incorporates real life self-defense techniques without the rolling.
PLUS Our Kids Martial Arts Classes Instill Character Skills For All Aspects Of Life
There's simply no substitute for the well-rounded life skills that your child can learn in our Kids Martial Arts Classes. At Pure Performance Martial Arts Center, we take pride in surrounding our students with positive role models who can impart valuable character traits that can serve your child for years to come.
Our students quickly develop:
Discipline and Respect
Focus and attention to detail
Leadership and teamwork skills
Unwavering self-confidence
Learn More Today Or Sign Up For The Best Kids Martial Arts Classes In Rockville
At Pure Performance Martial Arts Center, we don't teach children how to fight and beat people up. We equip them with the best skills for any challenge life throws their way. Give your child the best chance to succeed with our Kids Martial Arts Classes in Rockville.
Just fill out the short form on your screen to get started or to learn more today!