Take On The World's Most Effective Self-Defense System With Our Krav Maga Classes
Take on the world's most effective self-defense system and learn how to protect yourself and your loved ones in any situation with our Krav Maga training at Pure Performance Martial Arts Center in Rockville.
This decades-old system of self-defense teaches everyday men and women how to disarm and defeat an attacker using powerful, instinctive movements.
And as a proud member of the Krav Maga Alliance, you can be sure you'll get the best instruction around every time you come through our doors.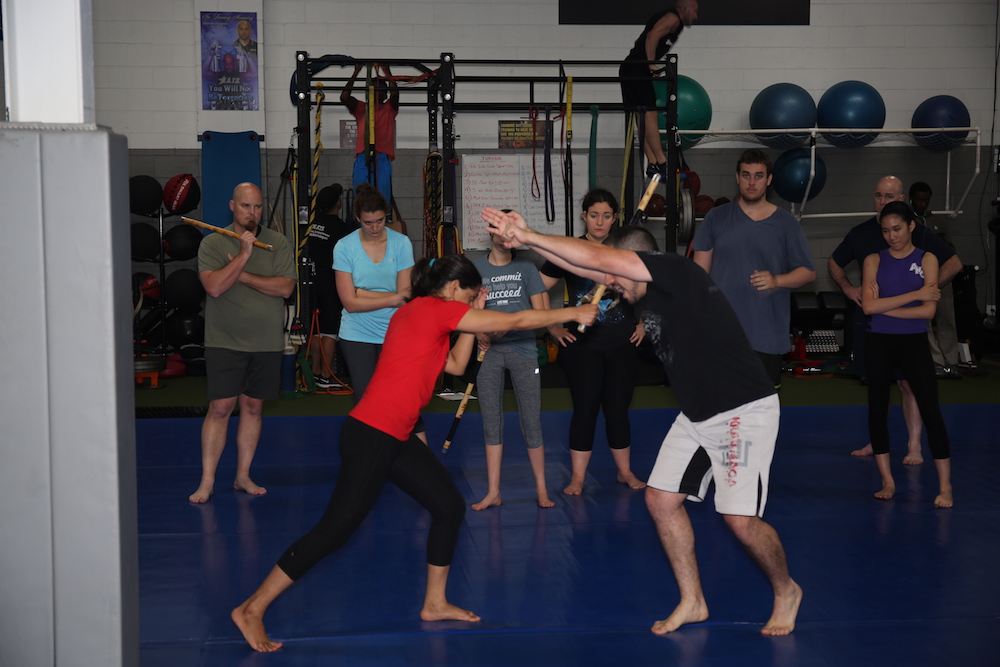 Krav Maga Training Teaches You How To React At A Moment's Notice And Protect Yourself From Any Threat
Faced with an attack or real-world violence, you'll have only moments to react and protect yourself. Our Krav Maga classes in Rockville teach you how to disarm and neutralize an opponent in no time.
Krav Maga training teaches you how to protect the body's most vulnerable points (eyes, throat, face, groin, ribs, foot, etc) while also striking your attacker with force and efficiency.
You'll quickly learn how to:
Defend against chokes, strikes, holds, and locks
Disarm agianst guns, knives, and blunt force object
Stike with quickness and power
Control the situation from start to finish
PLUS Our Krav Maga Classes Help You Get In Great Shape In Hurry
Not only will you burn hundreds of calories learning how to perfect your self-defense skills, but you'll also be pushed like never before to generate power and force even when you're exhausted.
In a real-world situation, your body will quickly fatigue. Our Krav Maga training teaches you how to maintain control no matter how tired you are.
You'll walk away from our Krav Maga classes knowing you're prepared for anything with:
Explosive strength across your entire body
Boosted cardiovascular endurance
Incredible speed and agility
Constant awareness of your surroundings
Take It To The Next Level With Pure Performance Strike Fit
StrikeFit: is a high energy fitness program created by John Whitman, founder of the Krav Maga Alliance. It is a great kickboxing heavy bag workout involving striking combos and is complemented with strength training using body weight exercises, kettlebells, dumbbells, body weight exercises, mobility work, and much more! You will build strength, confidence, endurance, and stamina, while burning calories and having fun!
Striking combos and strength training
PLUS
Body weight exercises and kettlebells
AND EVEN
Dumbbells, mobility work and more!
Strike Fit is a high-energy workout that pushes your body to be stronger and fitter than ever before - all without having to take a punch!
Take The First Step Today - Learn More About Our Krav Maga Classes In Rockville Now!
Don't miss out on these incredible Krav Maga classes at Pure Performance Martial Arts Center. We're helping men and women in Rockville stay safe in any situation.
Master the best self-defense skills around and push your body to be stronger and more explosive than ever before.
Learn more today or reserve your 2 FREE Trial Classes by filling out the short form on your screen.