Master Stand-Up Fighting And Ground Grappling Today With Our Muay Thai Classes
Get the most out of your body today with our Muay Thai Classes in Rockville. The Art Of Eight Limbs, as it's known, teaches men and women how to use the body's natural weapons in self-defense or competition.
At Pure Performance Martial Arts Center, a World Thai Boxing Affiliate, you can take on the best Muay Thai training around and learn from our skilled instructors to build your skills from the ground up or take your training to the next level in no time.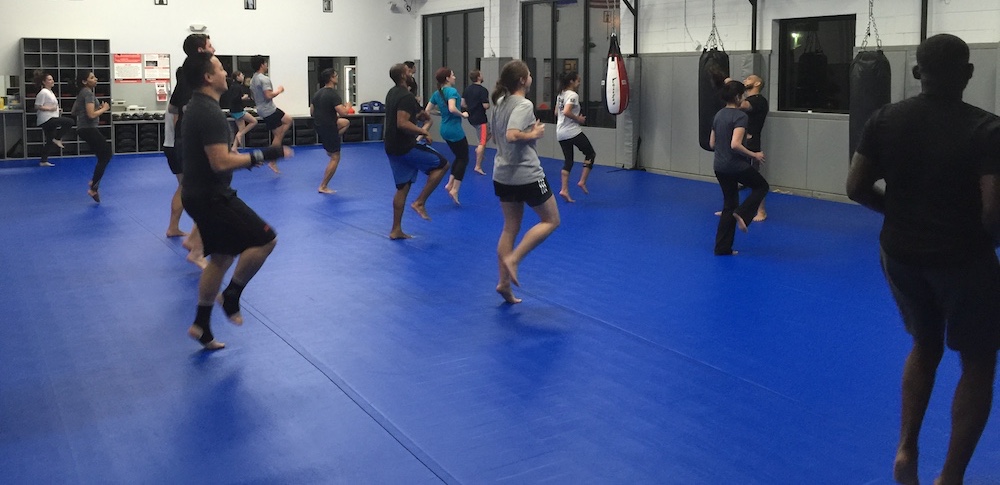 Learn To Strike With Any Part Of Your Body During Our Muay Thai Training
Muay Thai training is all about using your entire body at once as an effective and efficient self-defense machine.
At Pure Performance Martial Arts Center, you can develop the best coordination skills and total-body strength to make your strikes more powerful than ever before.
Learn to overcome an opponent with your...
...while also learning how to block with power and efficiency and master all the techniques and strategies you need to succeed.
PLUS Take On The Best Workouts In Town During Our Muay Thai Classes At Pure Performance
Our Muay Thai classes are high-energy, total-body workouts that will help you see results like never before. Not only will you develop a core set of self-defense skills rooted in centuries of Thai Military strategies, but you'll also melt fat and burn calories on your path to long-lasting success.
As a student in our Muay Thai classes, you'll rely on repetition training, powerful striking, and high-intensity cardiovascular movements that produce results across every muscle group in your body.
In no time, you'll enjoy:
Sustainable weight loss and fat burn
Lean, explosive strength
Incredible cardiovascular health
Improved agility, speed, and flexibility
Train your entire body at once and walk away with an unwavering sense of accomplishment today!
Join Us At Pure Performance Martial Arts Center For The Best Muay Thai Classes In Rockville
Looking for a total-body workout that combines self-defense and long-lasting health benefits? Look no further.
Our Muay Thai Classes in Rockville are great for men and women of all ages and abilities and our staff is dedicated to helping you enjoy success from day one.
All you have to do is fill out the short form on your screen to get started. Learn more today!